…shit wir sind gerade mal 70 km Luftlinie davon weg! …argh!
Nevado del Ruiz – Saturday, 30 June 2012 20:30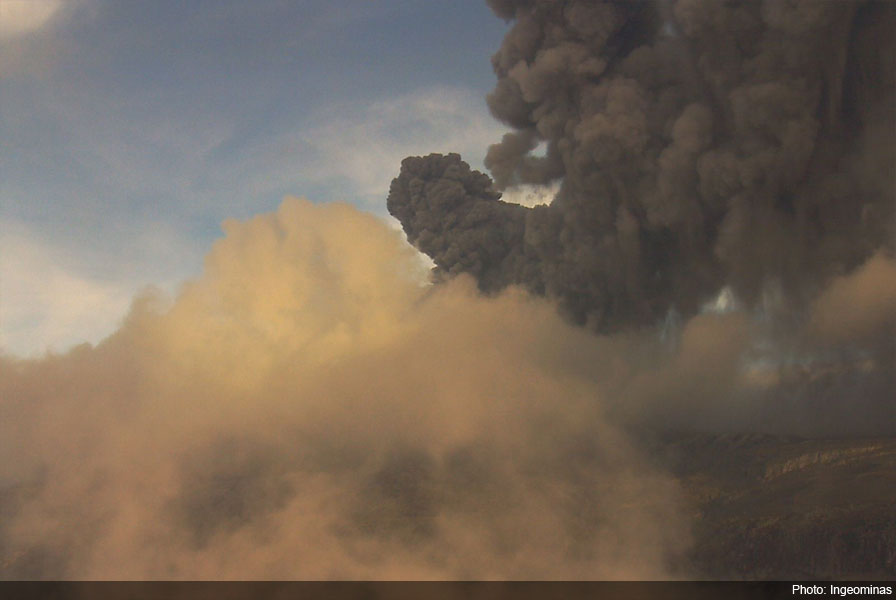 The Nevado del Ruiz volcano in central Colombia erupted Saturday, forcing authorities to declare a red alert and order the immediate evacuation of some 2,300 people out of fear an expanding eruption may cause avalanches.
According to Manizales newspaper La Patria, meteorologists said the volcano began erupting lava and spewing ashes and gases around 5:40PM, a month after seismic activity within the volcano made authorities declare an orange alert.
A local official told Caracol Radio, the eruption caused an ash cloud as high as six miles.
Following the eruption, aviation authorities immediately closed the airports of nearby cities Manizales, Pereira and Armenia.
Colombian President Juan Manuel Santos ordered all authorities and aid agencies in the vicinity of the volcano to take all necessary measures and is following developments in the region by the minute, the presidential website said.